My mum is quite unwell.  She is on medication for a heart condition, and the heart medication stops her thyroid working.  She has to take a thyroid supplement, but its difficult to get the dose right.  She has been struggling terribly with normal day to day life recently.  Her heart goes out of rhythm and she feels awful.  So awful in fact, that she has had to leave her much loved church services after only half an hour.  She loves having time with young Wendy, but she has had to cut back time there too.  On Monday (I think - brain like a sieve) she brought Wendy here so we could look after her jointly. 
We need to keep an eye on her and not let her feel obligated to run around doing things she is not well enough to do.  She needs a bit of a kindly, caring, watchful eye kept on her.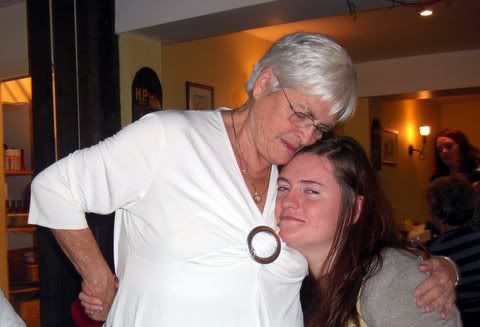 I think the Black Sheep story was made up with just our eccentric little family in mind. All of us in one way or another, wouldn't be too comfortable thinking of ourselves as dear little lily white lambs.