Michelle says she is on an emotional rollercoaster at Ellel.  Sometimes everything is super dooper fantastic, and at other times, she is in the pits.  This uncomfortable trend frequently happens when people are studying subjects of this nature.  It is difficult and draining but most people say it is all worth it in the end.  Please keep Michelle in your heart and prayers. 
Wendy is being incredibly sweet lately.  She is a lovely little lass and we were worried by a few tantrums she had during the school holidays.  Its possible that she was bored, but whatever the reason, we are delighted to have our wonderful little Woozle back.  Her mum, by the way, is cutting back on E Numbers in their diet, so that may have an effect too.  ( E numbers are artificial flavours, colouring and preservatives.  They are on a European register which assigns a number to these various chemicals.)
Her hair had to be cut, unfortunately.  Her mum blow dries it for her as a special treat.  No one has told her about the hair disaster.  She has been told its a 'big girl's style' and that all the tangles are at the hairdressers, so its ok for mum to brush her hair.  We are still pretty miffed about the whole thing.  This is what it looks like :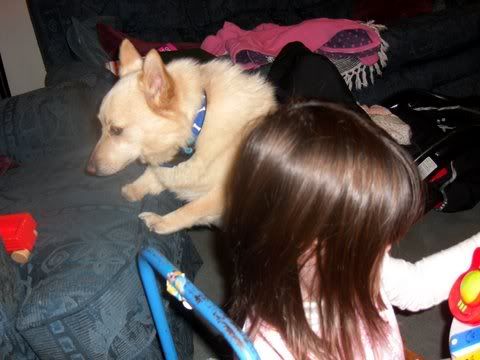 Nigel is studying hard, and this last phase is difficult and complicated, so he is much in our thoughts.  Being a mature student with a young family isn't the easiest way of studying.  I remember my brother Stephen telling my girls to work hard at their studies because it was an easy time of life to do them when they were teenagers.  He said that they would have to study to get qualifications at some point, and it was very hard to do when you have a young family keeping you up at night and very little money.  They both wish they had listened, as they have both been studying recently, and discovered it would have been easier to work harder at school.
This is the reason Nigel is studying: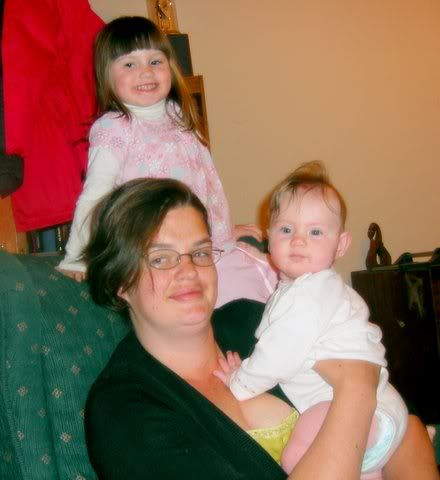 Last Sunday, my mum and I slobbed out in my lounge with some cheese puffs and tissues, watching Evita.  It was a lovely time, and I'd like to do it more often.  She has Wuthering Heights and I'd like to see that.  Well, a bit.  The thing is, I love the book, and movies are never as good as the book.  
I am still totally washed out and wish I'd recover.  Its gone 13h30 and the Blog is all I have been able to do today.  I'm trying to find the energy to bath and get dressed.  I've been under what is 'normal' for me for about a month, and I'm fed up with it.
I had fish and chips with Terrie last night and she gave me a painting she had done of a Golden Retriever puppy.  Its really sweet.  I'm going to try to scan the picture and post it here, as well as having a back up copy in case anything happens to the original.  
My brother Stephen is booked to have his laminectomy on 27 October, ie next Tuesday.  The weather is warming up in Australia and its an added discomfort to be too hot after surgery.  He is in my thoughts.
My sister Mel is moving from Auckland, NZ to an offshore Island in 3 weeks, and the hassles surrounding the move fall mostly on her and she is struggling to keep going.  Her husband has been working in Australia for a little while, so Mel is having to pack and make arrangements.  She is trying to get a suitable flat for her adult sons to live in.  They are staying in Auckland because that is where their jobs are.  She finds a place for them to view and they find something wrong with it.  As a mother, she won't feel easy until she knows her kids are sorted out, but they don't seem to grasp that signing up for a flat, getting furniture and moving in isn't an overnight thing.  The move to the Island is in 3 weeks, and those kids have nowhere to stay.  Its driving Mel up the wall.  I know I couldn't cope with it.
Finally, a picture of a very bonny baby, 23 weeks old: