Wendy is 3 yrs and 5 months old, and a right little scallywag. I love this photo because of the facial expression.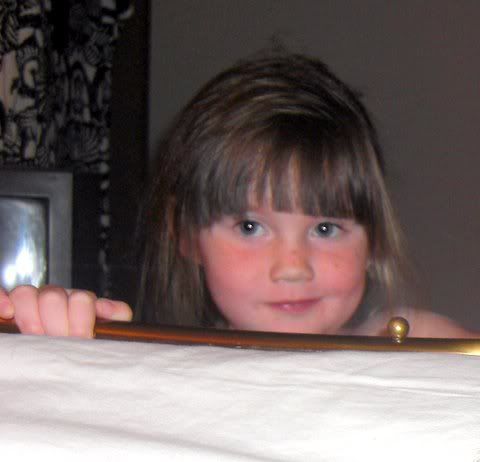 Teresa Jayne is 15 weeks old. She rolls now, so she can't be left on a bed any more. She is interested in everything, is very alert, and likes having big sister Wendy around. She is a little chubby chops - no sign of underweight here!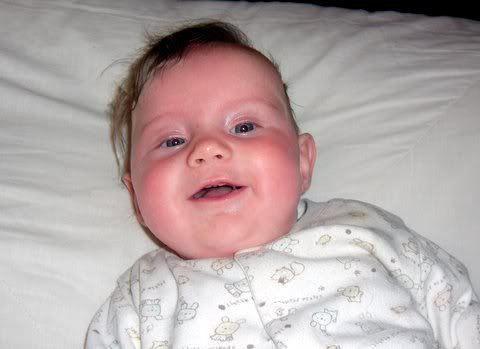 In this one, Wendy is helping Teresa Jayne to "hide" by covering her eyes. There is logic in there somewhere!  'Hiding' is one of Wendy's favourite games, so she probably thought TJ would like it too!