Michelle, my First Born, is celebrating her birthday tomorrow. Sean and I are taking her out to dinner at a restaurant she likes (I have already booked it). Over the weekend, she, Richard and Steve are moving into a flat nearer town. They have been packing for weeks, as well as dealing with all the administrative hassles that come with moving. It seems that there are endless forms to fill in, people to notify of change of address, utility companies informed, final gas and electricity readings etc etc. It goes on and on. No wonder people say it is one of the most stressful things someone could do. Even so, they are having a party for Michelle's birthday on Saturday night. Bonkers? Probably.
At significant anniversaries, people often reflect on where they were on previous anniversaries. When Michelle was born, I was living in Evander, South Africa. We lived in a small house in a small town. Since then, a great deal has happened. Today, she is a young woman with a plan, with ambitions and goals and a lot of determination. She enjoys her job and is doing well in it. She is a concerned, loving and very involved Aunt; and her sister knows that if she needs Michelle, she just has to let her know, and Michelle will be there. Michelle was at the birth of both her nieces, and Caelyn says having Michelle there made such a difference that she wouldn't want to have another baby without Michelle's presence. She is superb in a crisis and seems to know exactly what to do. She has a generous heart and is a good friend to have. She has been through much pain but she doesn't lack courage, so she doesn't have Pity Me Parties. Instead, she tries to sort out or come to terms with whatever has caused the pain. These things have added great depth to her character.
Truly, a young woman for the whole family to be very proud of. I know I certainly am.
And a couple of her baby photos: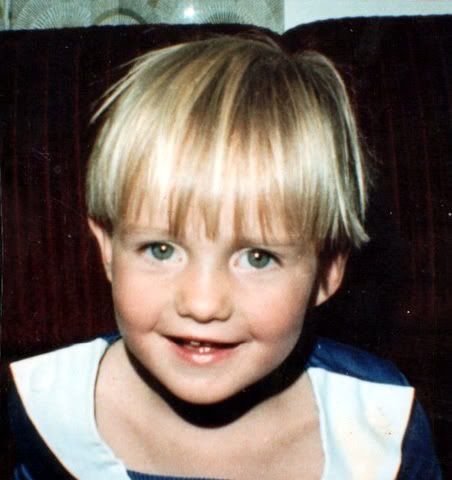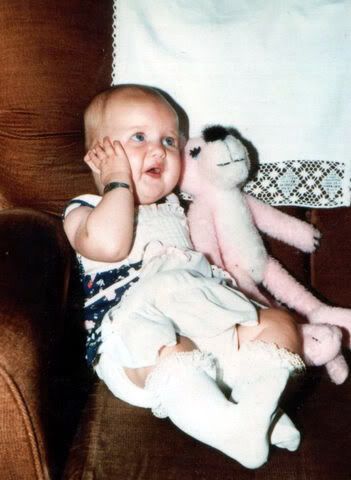 A great believer in ice cream, that girl: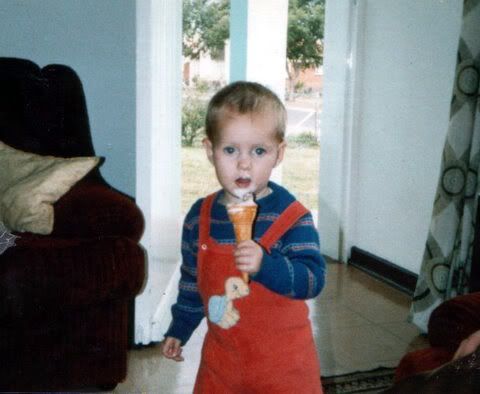 Hasn't she come a long way?