Wendy is growing up fast, and she has such a love of language that I am sorry that my English teacher Mr P.B.S Ireland is no longer here to teach her. She would flourish under his care. He was a retired headmaster when he taught me in a tiny primary school in the middle of nowhere. On Facebook, people still talk of "the legendary Mr Ireland".
At 11 and 12yrs of age, we knew the difference between perspicacity and perspicuity, bathos and pathos, empathy and sympathy, as well as the origins and derivations of many words and phrases. He died years ago, and his son went to work in a bank, so we can't look forward to the Legend returning every generation. A great pity.
All this to say that on Thursday, my mum and I took Wendy swimming. She looked out of the car window and asked "why sea sparkling?" "Sparkling" isn't the sort of word usually used by 3yr olds. Soon after she asked "why water wriggling?"
Here she is, making a SPLASH!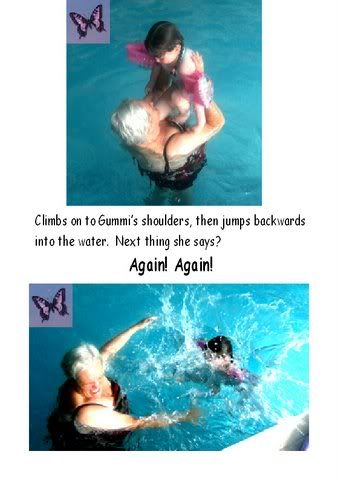 She and Waggy had an ice cream on the way back. I think this picture is adorable.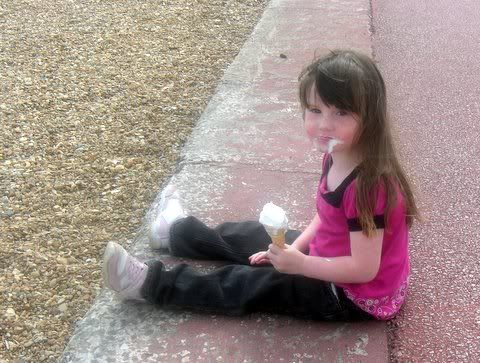 She was baking for her Great Gran's birthday party. Its to be a surprise of course, so Mum has to be told to be Very Surprised when she walks in on the party.