My brother Stephen and his wife Margaret have been visiting from Australia. They spent a lot of time in Devon as Margaret's mum is in her 90s and broke her hip recently. While she was in hospital, they found that she has breast cancer. She is remarkably well, both physically and mentally.

Sean had to light a fire because it was cold. Benny was confused!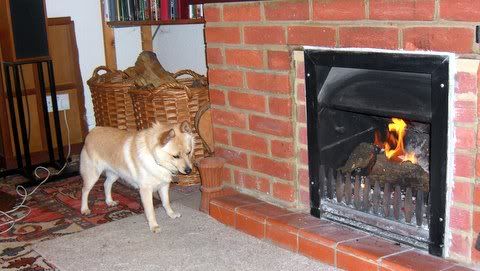 Stephen pouring the wine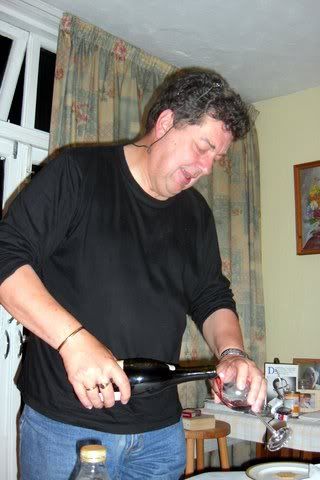 They stayed at Sean's from Monday to Thursday, then came to Folkestone to see sister Mag. Yesterday they spent the afternoon with us. The kids were delighted to see them, and Caelyn kept Wendy out of school, with their permission. They were very good about it, and I think they understood that a few brief hours with family from so far away was a good reason for an absence.

The Gathered Clan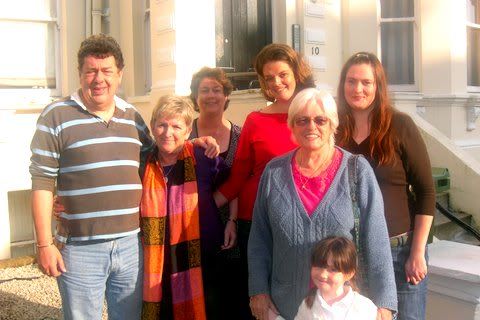 Margaret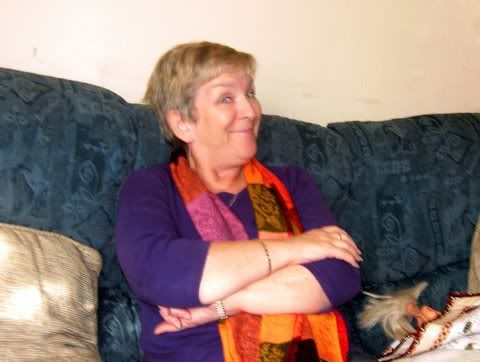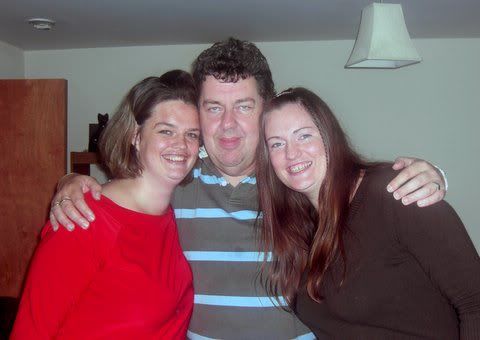 Lisa came to see him too, and we all had a pleasant afternoon, but the 'goodbyes' were rather emotional. They are on their way to France today for four days in Paris before returning to Australia.

Steve and Lisa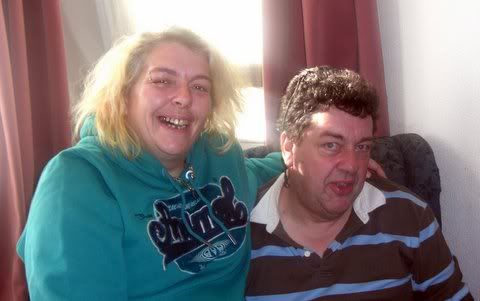 Lisa and I cooked a huge pot of pasta, and Lisa helped Wendy put the topping on. Marion and my mum shared it with us. My mum had Teresa giggling fit to burst! After she went home, so did Caelyn, but she left Wendy with us. She slept over and was good as gold. I went and got popcorn, and Wendy, Michelle, Marion and I watched Neverending Story. I've never seen Wendy concentrate on a movie like that before. She loved it, and she has it on again this morning. I'm aching and tired this morning so it's a relief that she is glued to the screen.
Mum making Teresa giggle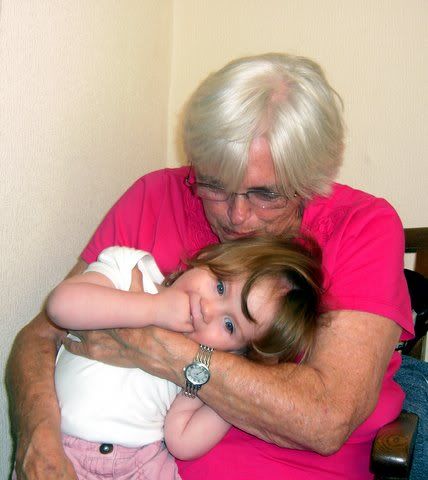 Lisa helping Wendy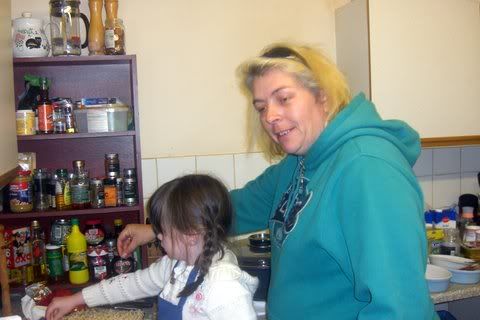 Wendy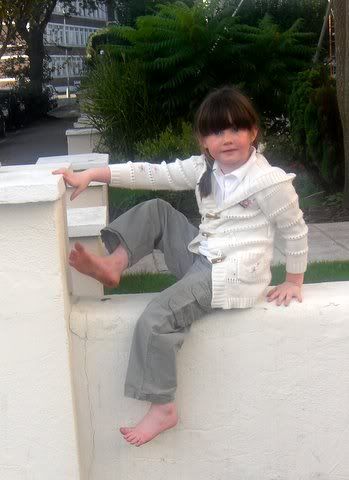 Teresa cracked up laughing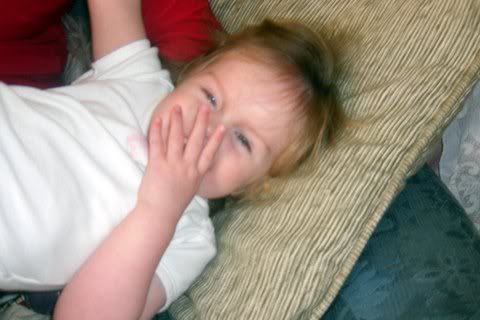 Marion had to visit the kid's "house"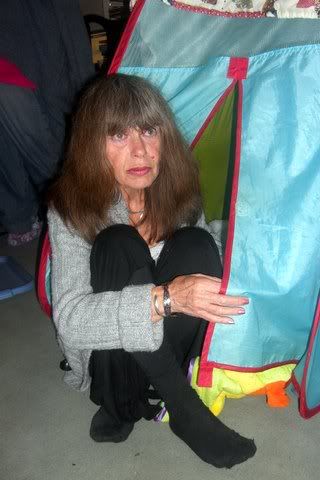 More Photos
HERE