We went to a BBQ in Swingfield on Friday, and we had a lovely time. There was a huge garden with swings, a bouncy castle and a trampoline for the children to play on, and they had a lot of fun. The purpose of the BBQ was to celebrate a young couple getting out of debt with the help of
Christians Against Poverty.
They are a fantastic organisation. They help anyone, whether they have any faith or none. They contact debtors and arrange a schedule of payments. Then the person in debt pays an agreed amount into their CAP account at agreed times, and CAP uses it to pay the creditors. There is no charge for this service either, which makes it unique. If you know anyone struggling with debt, please suggest that they look at
Christians Against Poverty
. There will be no pressure to convert to Christianity, or any other pressures either. They deal with bailiffs, threatening phone calls and letters, and they make sure that as well as getting out of debt that the person has enough to live on. Families find that they can afford to eat and clothe their children. And the relief of not having to hide when the doorbell rings or being afraid to open the mail or open letters. They have branches throughout the UK.
Teresa Jayne loved swinging with her dad.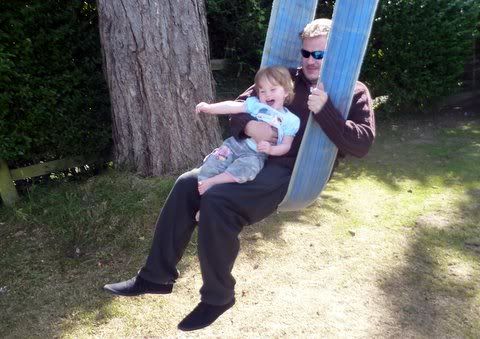 She went on a Bouncy Castle for the very first time too.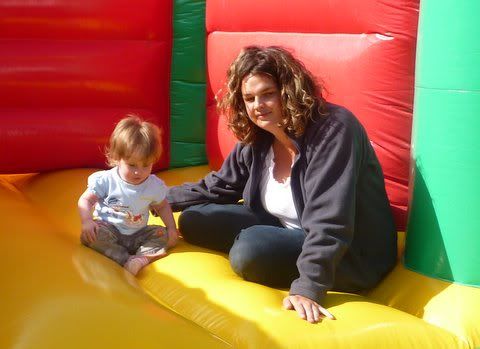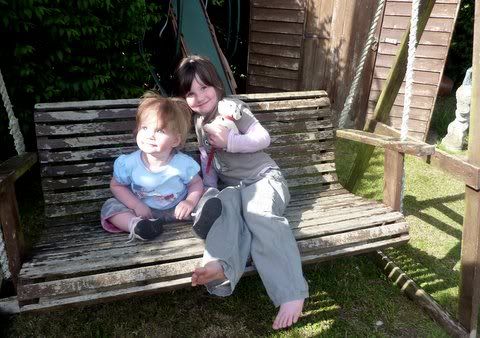 Wendy loved the trampoline. She bounced on it for a couple of hours and slept until 11 the following morning. Caelyn and Nigel should get one for their house! She has slept over at my house for the past two Friday nights, and I'm happy to say it is working very well. Wendy is happy, and Michelle and I enjoy having her. It gives her parents a break too.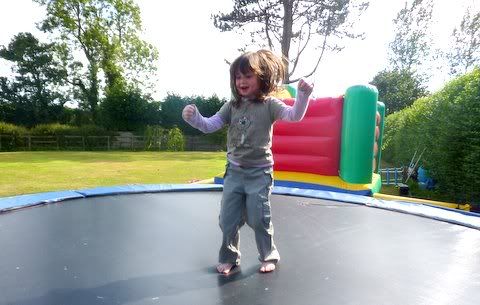 See how well Teresa Jayne is walking now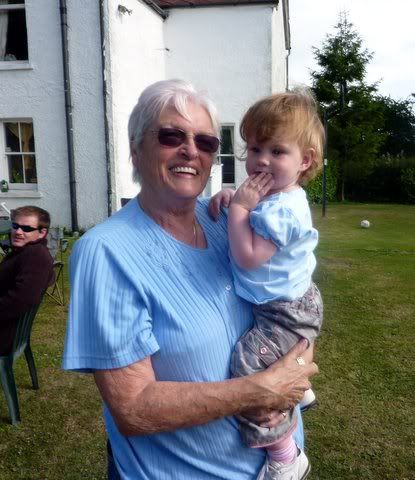 Caelyn enjoys playing with her children
It was a lovely day with perfect weather and it was such a wonderful thing to celebrate. Well done, that family who celebrated becoming debt free. I wish you well in the future.