Wendy is doing very well for her birthday. She had cake at school with her friends. She had a party at home with her home friends and relatives. She will have another special fuss at Toddler Group. She and her friends are going to Kids Planet AND Auntie Michelle has promised to take her out for the day.
I was pleasantly surprised to see how nicely and imaginatively she and her friends were playing with the new toys. She got a veterinary hospital, two Barbie dolls and a swish Medical Trolley, and they were making one game with all three things. Caelyn said Wendy stayed up late (too much sugar) but playing without playing up.
Don't the girls look alike?
Teresa Jayne has to be in on everything, and she loves being close to Wendy.
Friends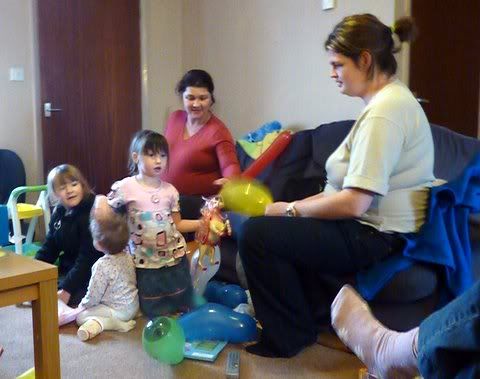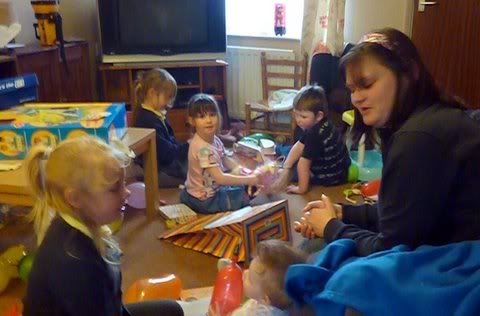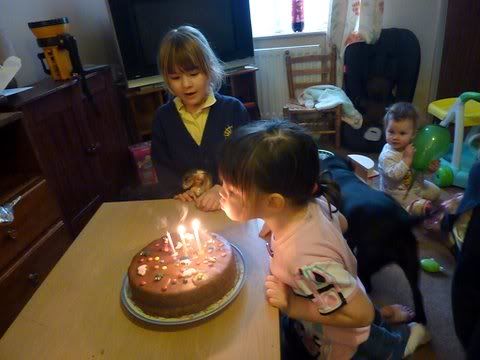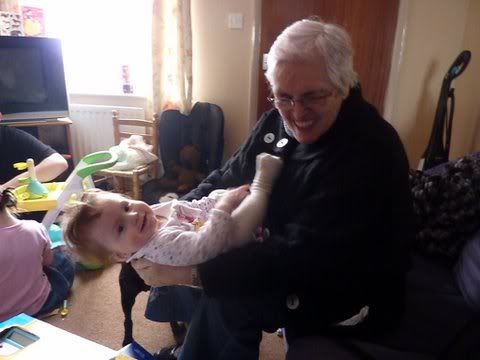 Its now official. Wendy is 4 years old. To think when she was newborn, she wasn't even the size of a good chicken. This photo has exquisite poignancy. Such a tiny child; so much hope and wonder.