Wendy is very pleased that Michelle is back from "her castle". She has been copying everything Michelle does. Its sweet that they get on so well.
Isn't Teresa Jayne sweet? She is almost over that nasty chest infection she had.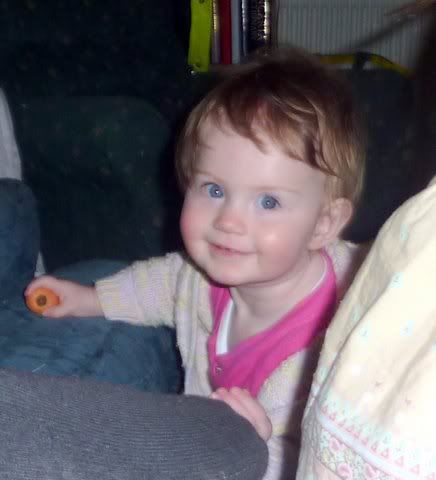 Yesterday they spoke on Skype to Great Grandma Josie in South Africa. Wendy is missing Josie quite badly, so the wonders of modern communication technology is a great blessing. Teresa Jayne isn't too sure what its all about, but, typical Teresa, wants to join in anyway.
Michelle and Teresa Jayne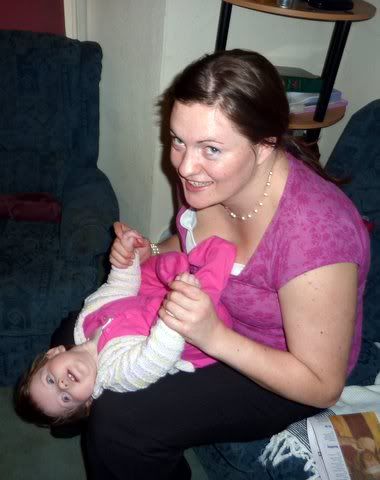 Michelle visiting Wendy's house