This is a link to my Photobucket album entitled Winter. Some of these have an 'impressionist' feel to them. I took most of them on Thursday afternoon, travelling on a train between Folkestone and Tonbridge. As they were taken through a rather grubby train window there are a few odd marks and some reflections from the lights inside the train carriage. There is a luminous quality of light in some of them. These photos have numerous imperfections, but there is a haunting quality to some of them.
http://s20.photobucket.com/albums/b229/silvermagic/Winter/
Here are some of them, but there are more in the online album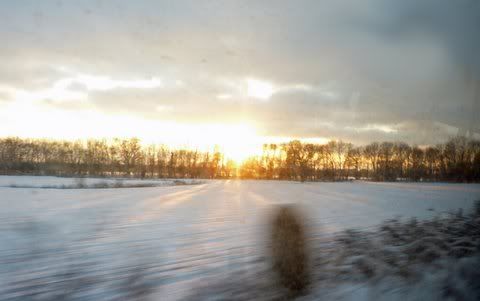 And someone wrote the word Smile and drew a smiley face in the snow on Folkestone beach.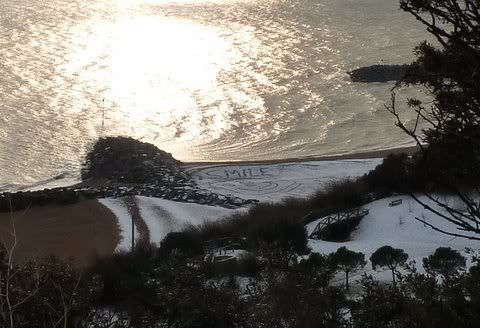 A snowman on the roof of a car parked outside Caffyn's Garage
A rubbish bin outside Tonbridge station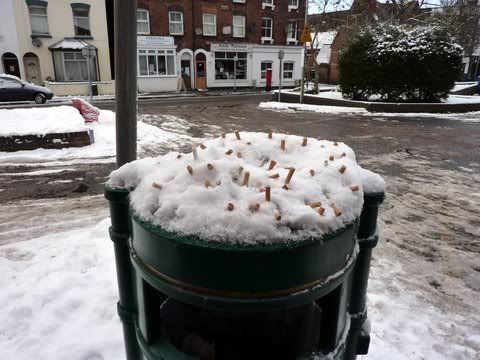 A tree with red flowers covered with snow, also outside Tonbridge station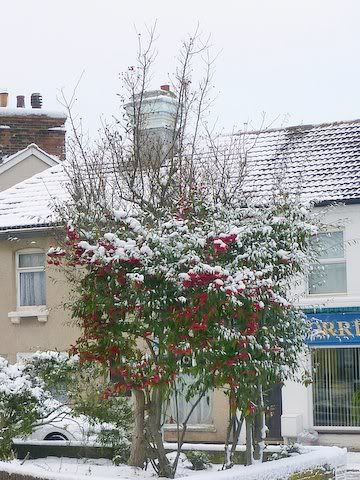 The Kentish countryside through the train window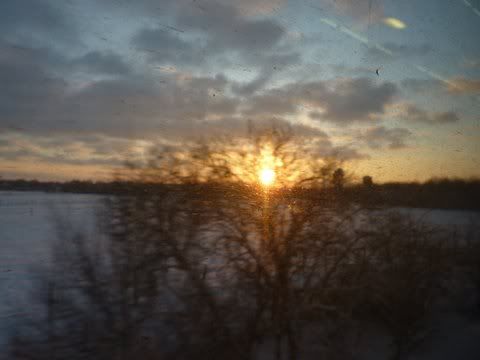 The Leas in Folkestone
Wintery sun shining on the English Channel
The road that Sean lives in