Here are the photos I took yesterday at the Cat and Custard Pot. 
Sean bought Wendy the Ladybird edition of Little Red Riding Hood, and she loved it.  He had to read it to her twice, then Caelyn had to read it to her, and then Nigel had take his turn.  You can see how she is enjoying it, in this photo, as is Sean.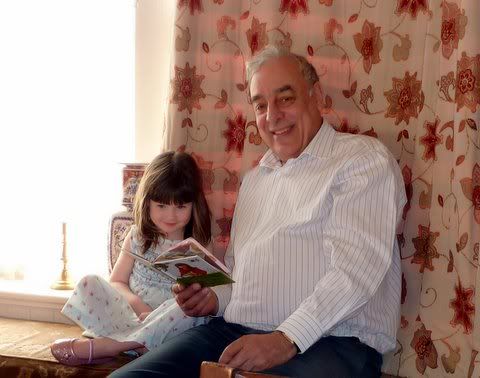 Teresa Jayne is 8 months old here.  Sean had bought her a Peter Rabbit for babies book, and it had a plastic ring on the end of a ribbon to fasten it to the pram.  Teresa Jayne is teething and thought of a much better use for the plastic ring.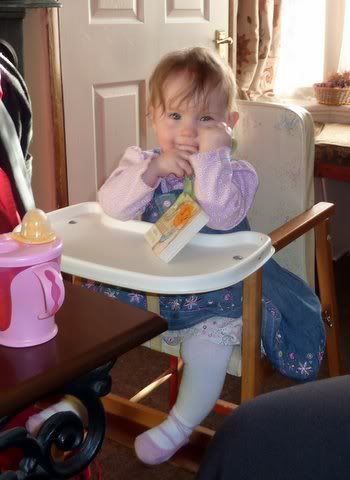 See Sean trying not laugh