Caelyn and Nigel have been told that they can complete the paperwork and pick up the keys to the new house on Tuesday at 11am.  She took a couple of photos on her mobile phone, and I will post them here.
This is the lounge.  As you can see, the floor is plain concrete, and it can't be left like that because Teresa Jayne is almost ready to crawl.  Also, Wendy likes to play on the floor, and it won't be too friendly a surface, especially in winter.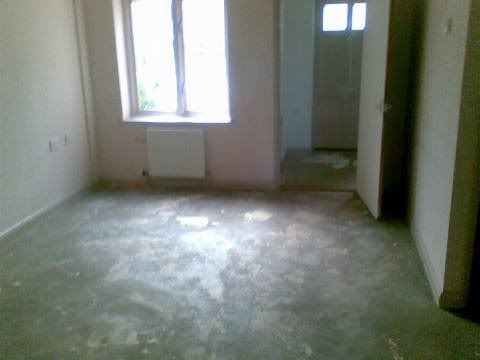 Good sized and well fitted kitchen.  They will have to get a stove/oven/cooker
Dining area in kitchen, which is a godsend.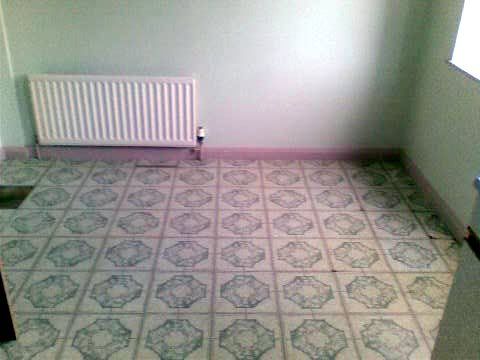 Front bedroom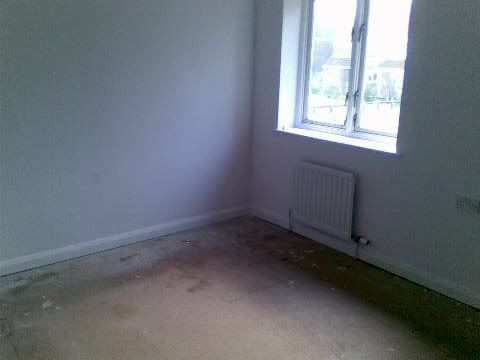 Garden, which needs a good clearing up and the grass needs cutting.

They have some paint vouchers and they will paint the place before they move in.  The house is just one street away from where they live now.  A fair bit of work is needed on the place, but the rent is very reasonable.  The girls will be able to share a bedroom, which is impossible in the current house.  I foresee an exhausting month ahead.