My brother Stephen and his wife Margaret phoned to say that they were in Hythe and would we like to meet them for a drink at the Burlington Hotel in Folkestone? I said 'yes' straight away, and phoned Caelyn because she has been longing to see her favourite 'Nunky' again.
Wendy had been at a school Teddy Bears Picnic. When I called Caelyn, she grabbed her baby and told Nigel she was getting a bus and he should bring Wendy in the car when the picnic ended. I met her at the bus station. The bus had been late and she was in a right ferment. We galloped along the Leas and she was sooooo excited!! Then she caught sight of Stephen and RAN, with the pram, straight into his arms. They were both in tears.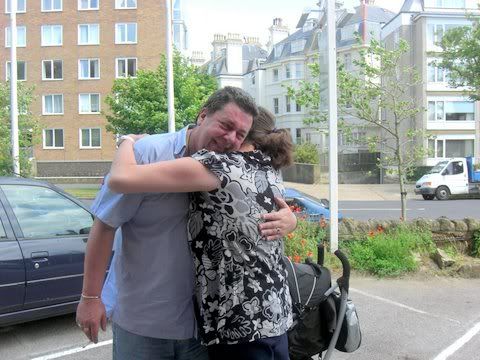 In the lounge at the Burlington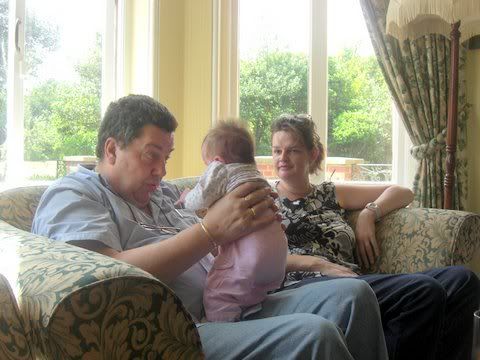 This is Margaret, who has a gift with young children. She's lovely. Unfortunately, Teresa Jayne chucked up all over her in typical baby fashion.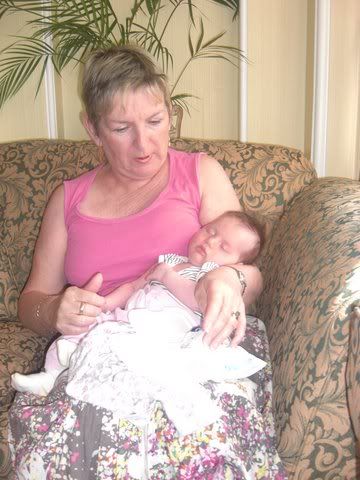 Nigel and Wendy were already there. Caelyn was late because the bus was late. We had a nice drink together then they came back to my flat as Lisa was on her way to do my hair and I didn't want her to get there to find no one home. She was overjoyed to catch up with him too.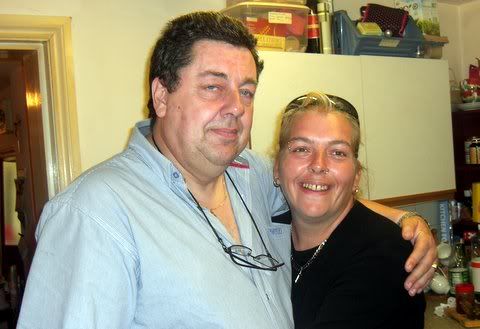 We arranged to meet for dinner on Saturday evening.