Yesterday, 7 September 2010, our little Wendy started school. She is only four and, I think, far too young. They are only going on a part time basis this week, but from next week, they will be there from 9 until 3pm. Poor little mites!
Her Mum has been told that she needs left handed scissors and pencil grips.
Her first day at Big School: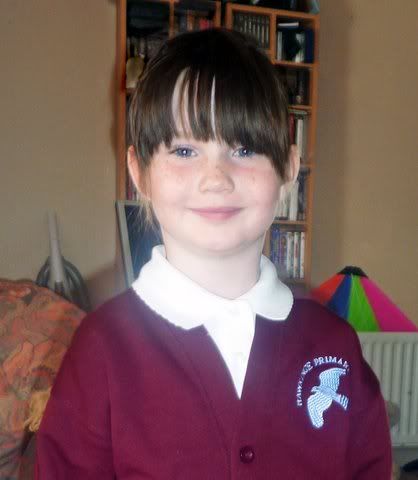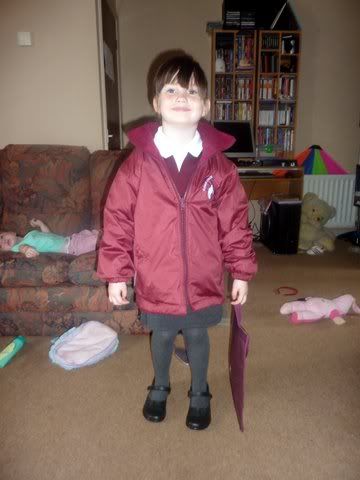 And afterwards she came to me as her Mum went off to College to start her course as a Classroom Assistant. She has four assignments to do before class next Tuesday. She went into school today for her work placement. On Tuesday, Nigel came straight here after work so he could wait for Caelyn to finish College and then take his family home.
Wendy was bursting with news, but still found time to share some yoghurt with Teresa Jayne. Needless to say, Benny's nose was hopefully near: