Wendy has been impatient for Lathe Barn to reopen, so Sean and I, Caelyn, Nigel and kids went there this afternoon.  When we were on our way there, the weather was warm and sunny.  When we got there, there were grey clouds and a freezing wind.  Weather notwithstanding, we had a happy time together.  It was Teresa Jayne's first visit ever, and she liked the roundabout and crawling on the grass the best.
Teresa Jayne and her daddy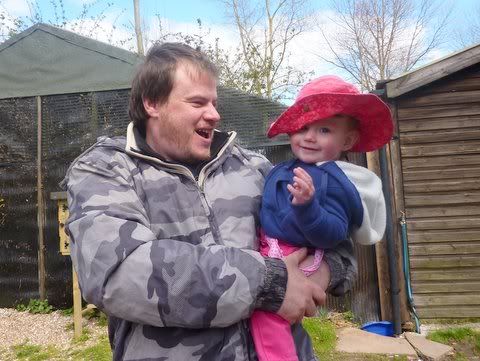 Wendy and Daddy
High speed crawling
Wendy and Teresa in the sand pit.
Teresa Jayne and Wendy enjoying the Roundabout
On the see saw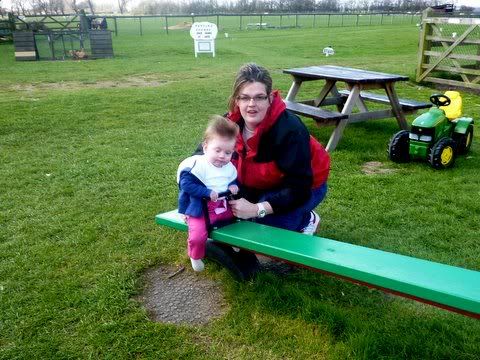 She tried the slide with Mum holding her, but she didn't really like it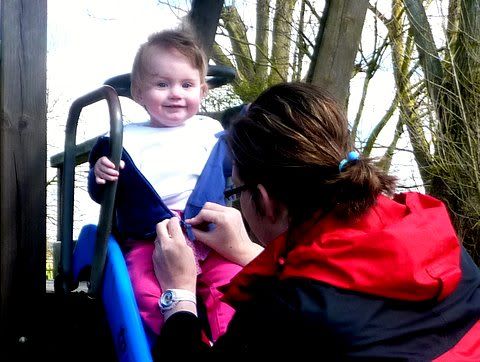 Caelyn and Teresa Jayne
Wendy and Michelle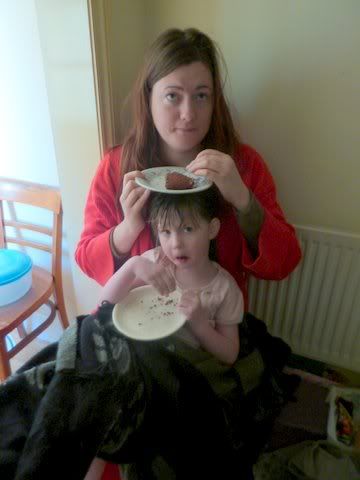 There are more April photo's in my Photobucket album. Just click this link.