Teresa Jayne, who is 8 weeks old, is starting to do things as her big sister did before her. She makes it clear that she wants to stand, with someone supporting her, of course.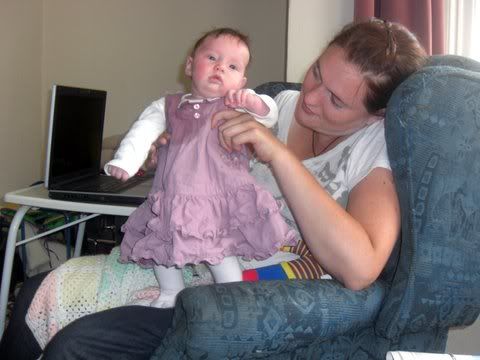 A big smile for big sister Wendy
Caelyn and Kids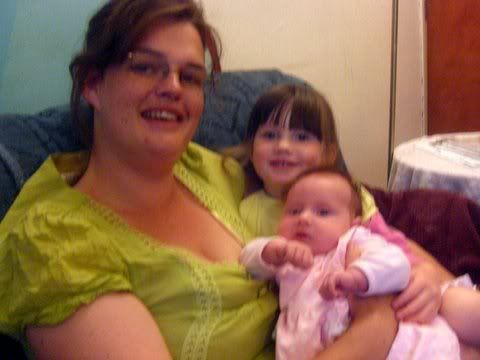 Look at this little angel. She couldn't be naughty, defiant or have the screaming ab dabs, could she? Don't believe it. She is a wilful little madam who outsmarts us regularly. Last week, she was here when I needed to bath before going out. She wanted to climb into the bath with me, but Caelyn wanted to bath her at home. Wendy whined, begged and pleaded, but Caelyn was adamant. I pulled out the plug and went to get dressed. Caelyn was uneasy about her being so quiet so she went to check on her. Wendy had stripped and was using the damp sponge. She was "washing". What could Caelyn do? Wendy wasn't bathing, was she? She was washing, and there was no water in the bath. She outsmarted us. At 3!!
What would you have done if your child did that to you?